cryptodaily
Ethereum's turn to lead the crypto recovery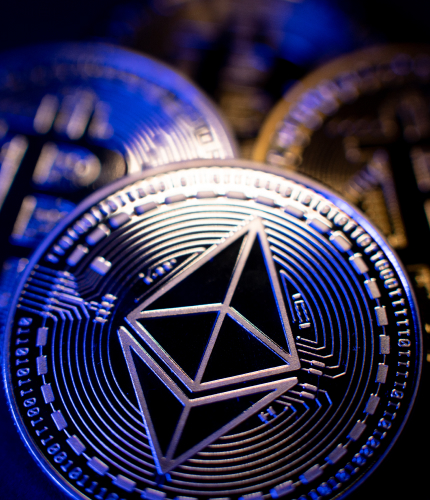 Table of Content
Ethereum recently broke out of its downward trend. Will the number 2 cryptocurrency take centre stage for the next leg of the crypto bull market?
Signs are good
The signs are starting to look good for ethereum. A break to the upside and a shift in the ETH/BTC pair in favour of the former, as well as a spike in ETH dominance, are all contributing to ETH perhaps coming to the fore and beginning a decent run higher.
ETH ascendancy over BTC
However, for ETH to go higher it needs to break through important resistances. Against BTC, ETH is at 0.062. A break here does look a good possibility. There is some bullish divergence on the weekly time frame, and ETH is still respecting an upward trendline since January 2020. 
Over quite some time now though bitcoin has been in the ascendency. Ever since ETH made a high in early December of 2021 it has generally moved sideways and downwards ever since.
ETH bullish against the US dollar
Looking at the ETH/USD pair things look really bullish. A long term ascending triangle has been playing out since mid-June 2022. ETH is at a major resistance in this triangle right now, and a break here clears the path to the flat top of the triangle. 
Ascending triangles are very bullish and considering the length of time that ethereum has been inside the triangle, a potential breakout to the upside is likely to be explosive. 
One fakeout has already occurred in April of this year, with a strong weekly candle out but then straight back in the following week. Other than that there have been some wicks to the upside, but the upsloping underside of the triangle has been almost perfectly respected.
Pros and cons
Many crypto analysts argue that ethereum has more to offer than bitcoin. Where bitcoin only really has the store of wealth use case (albeit an incredibly useful one) ethereum has many use cases and potentially provides the foundation for many more to be built on top of it.
Bitcoin purists will say that ethereum lost its ability to be decentralised as soon as it transitioned to the proof-of-stake consensus mechanism, leaving the proof-of-work consensus that bitcoin uses.
This leaves ethereum open to being controlled by just a few large token holders, making a potential attack by a very large entity, such as a government, more likely.
In the meantime, ETH does look very bullish, both against its bitcoin pairing as well as that of the dollar pairing. For the rest of the altcoin market to rise a strong ethereum will be needed. This still remains to be seen.
Disclaimer: This article is provided for informational purposes only. It is not offered or intended to be used as legal, tax, investment, financial, or other advice.