cryptodaily
Gateway.fm Launches Presto to Abstract Complexity of Blockchain Infrastructure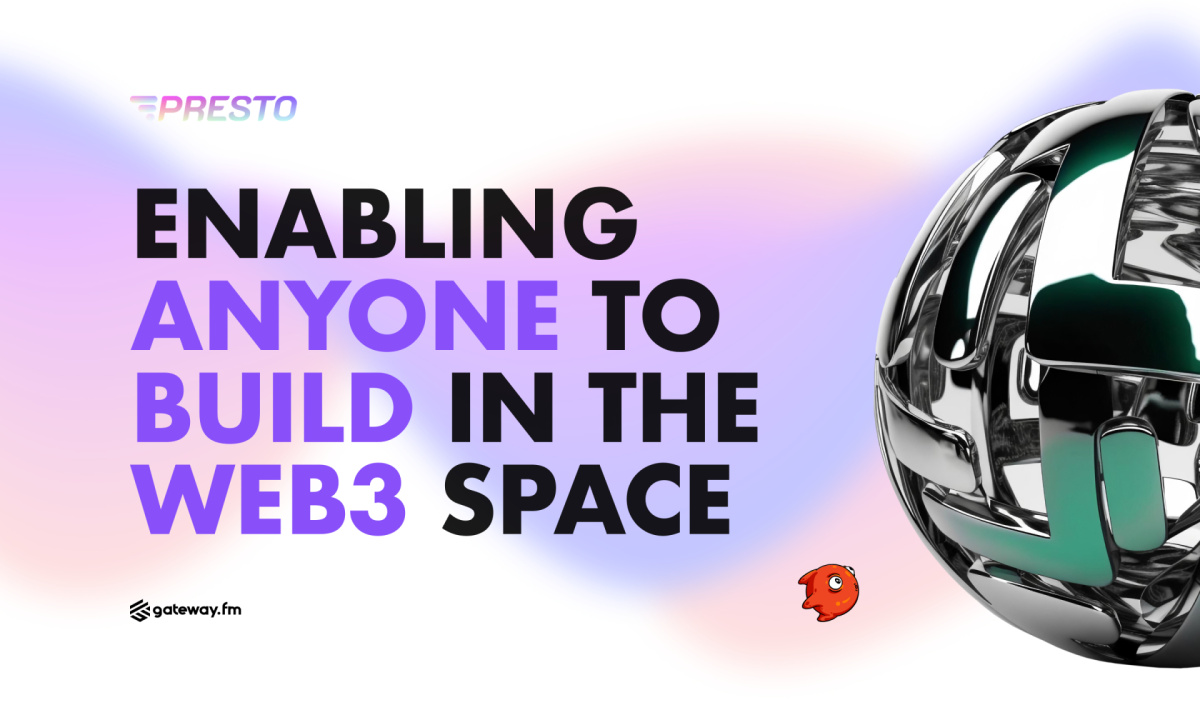 Stavanger, Norway, September 11th, 2023, Chainwire
Gateway.fm, the first truly decentralized blockchain infrastructure node provider, has announced the launch of Presto, its Zero-knowledge-based Web3 platform-as-a-service, geared towards greatly simplifying the implementation of Zero-knowledge roll-ups. 
Gateway.fm aims to drive wider adoption beyond developers, bringing entire verticals into the space, enabling Web2 enterprises to explore innovative use case solutions that are accentuated by blockchain technology. With Presto, Gateway is packaging all the tooling needed for anyone to build in the Web3 landscape.
By abstracting away the intricate technical details, Presto allows developers and enterprises to seamlessly integrate this privacy layer into their blockchain applications without requiring deep expertise in cryptography and advanced blockchain protocols. Presto also streamlines the process of creating and maintaining blockchain networks, reducing the barriers for businesses looking to harness the potential of blockchain technology, and enabling quicker adoption and implementation. By offering automated monitoring features, Presto ensures the ongoing health and performance of blockchain infrastructure, minimizing downtime and disruptions, improving overall network reliability and user experience.
Since coming to market, Gateway has received strong market validation from a range of top industry heavyweights including Gnosis, Ethereum Foundation, NEAR, Polygon Labs, Lukso, Stellar, 1inch and many more respected projects in the space. As core developers for Gnosis and Erigon, the Gateway team has an innate ability to modify the underlying technology to a specific application for a range of purposes and projects.
As a leading Web3 infrastructure company, Gateway.fm is focused on building decentralized RPC solutions that don't rely on centralized services such as Amazon Web Services (AWS). The company's dedicated, cost-effective RPC node service built for scale currently supports ETH, Fantom, Arbitrum, Optimism, Polygon PoS, Polygon zkEVM, Lukso, the new Soroban/Stellar network as well as Gnosis and BNB. 
Cuautemoc Weber, CEO and Co-founder of Gateway.fm said: "We hear a lot of rhetoric about bringing the next billion users into the Web3 space, but this will never happen while the technology remains inherently complex and broadly inaccessible. During the dot com boom in the late 90s, only expert web developers could build websites. Today, anyone can create fully functionable websites with integrated offerings such as payments, without even thinking of the underlying architecture. This is precisely the type of paradigm shift we want to usher in for the blockchain sector. We want to unlock the hidden true potential of this emerging technology – this has been part of our mission since day one." 
Igor Mandrigin, Co-Founder and CTO of Gateway.fm said: "Today's announcement represents the latest step in our mission to democratize access to scalable Web3 infrastructure. We believe mass adoption will be enabled by private rollups and app-chain development – and we want to be at the forefront of this movement. At Gateway.fm, we want to abstract away the complexity of managing blockchain systems – making it simple for developers and Web2 companies to engage with."
About Gateway.fm
Gateway.fm is the first truly decentralised high-performance blockchain infra/node provider, building globally distributed, multi-chain infrastructure designed to help Web3 projects scale seamlessly without allocating resources to configuring or maintaining servers.
Contact
Founder
Lorcan Byrne
ForewordVenture
[email protected]