cryptonews
LFi leads way in blockchain innovation with new technology
LFi aims to create an inclusive financial system and empower people with equal opportunities for wealth generation and financial freedom in crypto.
Unleashing LFi
LFi, or Layered Financial Independence, is at the forefront of the decentralized finance (defi) movement, envisioning a decentralized network that empowers wealth creation.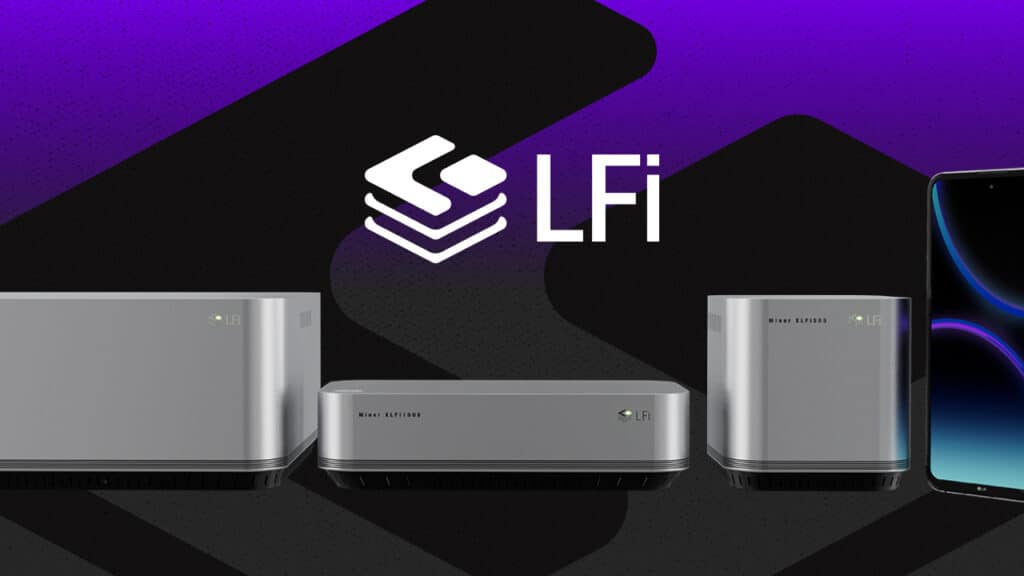 The core of LFi's vision lies in inclusivity, aiming to build a financial system driven by consensus and shaped by the decentralized autonomous organization (DAO) concept. 
With its blockchain infrastructure and native token, LFi is forging a path toward a more inclusive and decentralized financial future.
Embracing internet-of-people
LFi's foundation lies in the internet-of-people (IoP), a decentralized, peer-to-peer infrastructure that grants individuals direct access to profiles and identities. 
IoP provides an open infrastructure for permissionless innovation, enabling direct communication between devices and facilitating direct interactions between people and companies, bypassing intermediaries. 
IoP-connected apps allow devices to connect and interact seamlessly.
Scalability and affordability
The hardware and software layer is a crucial component of the LFi project, offering groundbreaking features, user-friendly in-house software, and a dashboard. 
LFi also ensures round-the-clock customer care managed by a multinational team, speaking your language and being available in your time zone.
Minting
LFi introduces various minting options, including cloud minting, hardware minting, software wallet minting, and interplanetary file system (IPFS) minting.
With these choices, users can participate in the LFi ecosystem according to their preferences.
Moreover, LFi embraces the IoP model, fostering a transparent decision-making process where community members can contribute to informed resolutions as a unified whole.
Additionally, LFi's revolutionary hardware, integrated with the IoP and its open infrastructure, offers different investment levels, starting with the Miner XLFi1000 and the powerful Miner Plus XLFi5000, empowering users to engage in the LFi ecosystem at their desired level.
The community
LFi is an organization dedicated to growth and progress. As they work towards a future of financial freedom, new members can be part of LFi.
With plans for new products and services, members can join LFi's journey toward creating a more inclusive and empowered financial landscape. 
To find out more, please visit:
lfi.io 
White paper: 
Telegram: 
Disclosure: This content is provided by a third party. crypto.news does not endorse any product mentioned on this page. Users must do their own research before taking any actions related to the company.
Follow Us on Google News