cryptonews
Wall Street supports senator's push for strict crypto regulation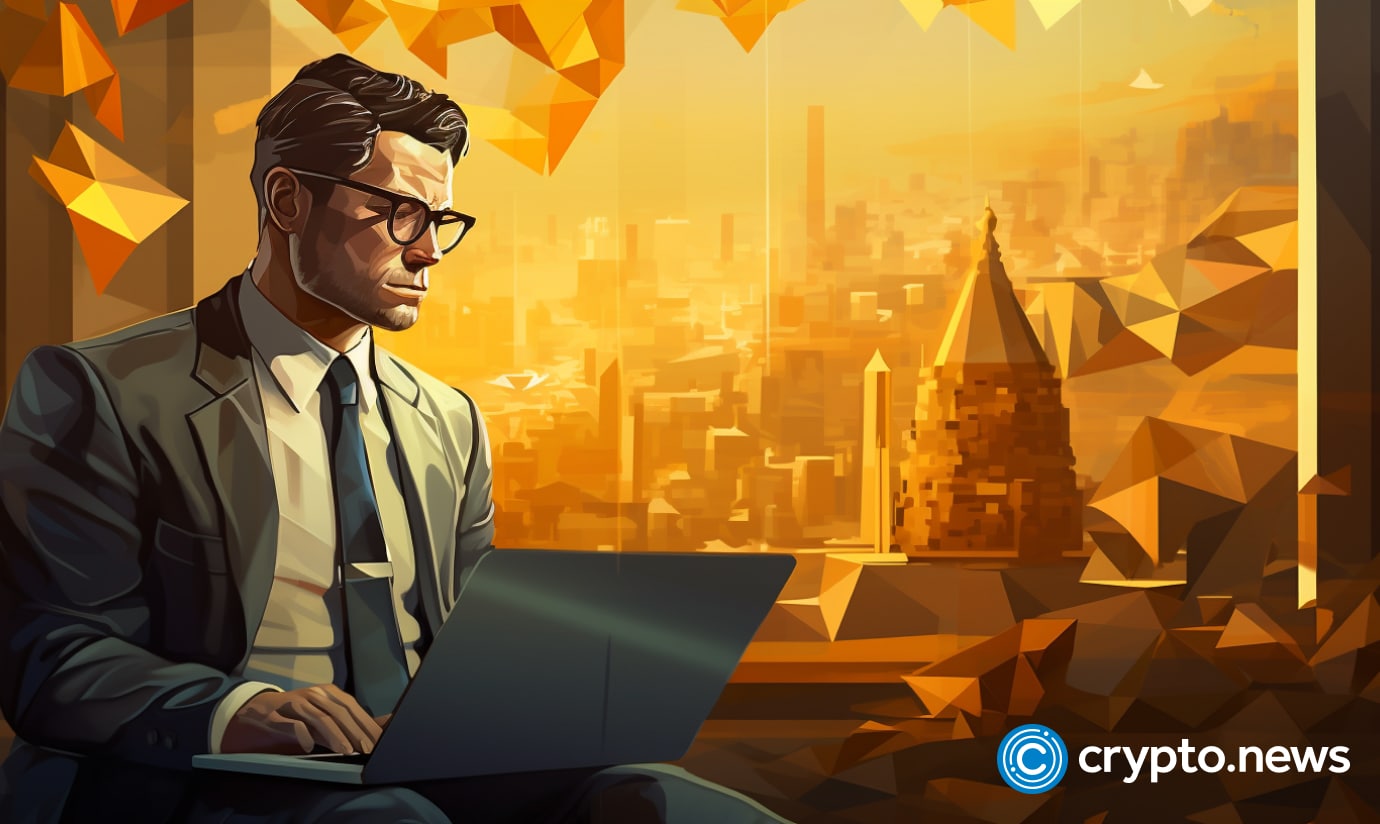 Senator Elizabeth Warren's push for stricter regulations in the cryptocurrency ecosystem, particularly in the decentralized finance (defi) space, has gained support from bipartisan lawmakers. 
The "Digital Asset Market Structure and Investor Protection Act" was recently reintroduced to address cryptocurrency-related crimes through more stringent policies. 
The Bank Policy Institute (BPI), a trade group representing lenders, also supports the proposed bill.
Regulating crypto like traditional banks 
On July 28, Senator Elizabeth Warren, a Bitcoin (BTC) critic, joined forces with fellow senators to reintroduce the bipartisan legislation. 
The bill mandates businesses to register with the United States Securities and Exchange Commission (SEC) and adhere to anti-money laundering (AML) and know-your-customer (KYC) rules.
Initially introduced in July 2021 by Representative Don Beyer (D-VA), the bill aims to establish a new regulatory framework for stablecoins, digital assets pegged to fiat currencies like the US dollar.
If passed, the bill would grant the SEC authority to regulate stablecoins and take enforcement actions against violators.
Despite Senator Warren's previous criticism of the Bank Policy Institute (BPI), the organization has officially endorsed this bipartisan bill. 
The BPI believes the bill's comprehensive regulatory framework for digital assets will protect consumers and investors while fostering innovation in the financial services sector.
The bill has garnered support from various organizations, including The Massachusetts Bankers Association, AARP, the National Consumer Law Center, and the National Consumers League. 
Their diverse support highlights the bill's potential to safeguard individuals and promote a thriving and secure financial landscape.
Bolstering web3 industry oversight 
Senator Jack Reed (D-RI) proposed the "Crypto-Asset National Security Enhancement Act of 2023," which aims to implement robust anti-money laundering regulations on defi protocols. 
Under this bill, various participants in the web3 ecosystem, including digital-asset wallet providers, miners, and entities involved in validating and securing blockchain transactions, would be required to maintain records of their customers' identities, promoting transparency and accountability.
While the proposal has faced criticism from web3 enthusiasts and advocacy groups, like the Blockchain Association, who argue it could hinder innovation and accessibility to digital assets, Senator Warren's focus has shifted towards digital-asset firms. 
This emerging area has become a topic of concern for both her and traditional banks, who also call for more robust oversight and regulations to ensure the stability and integrity of the financial system.
Amid ongoing discussions around cryptocurrency and defi protocols, the country's House Committee on Agriculture has approved the bipartisan "Financial Innovation and Technology for the 21st Century Act." 
The bill seeks to establish favorable rules that protect crypto investors while fostering innovation.
Follow Us on Google News