cryptodaily
Web3 Pioneer, Dan Wasyluk, Joins Jurat Blockchains as Chief Technology Officer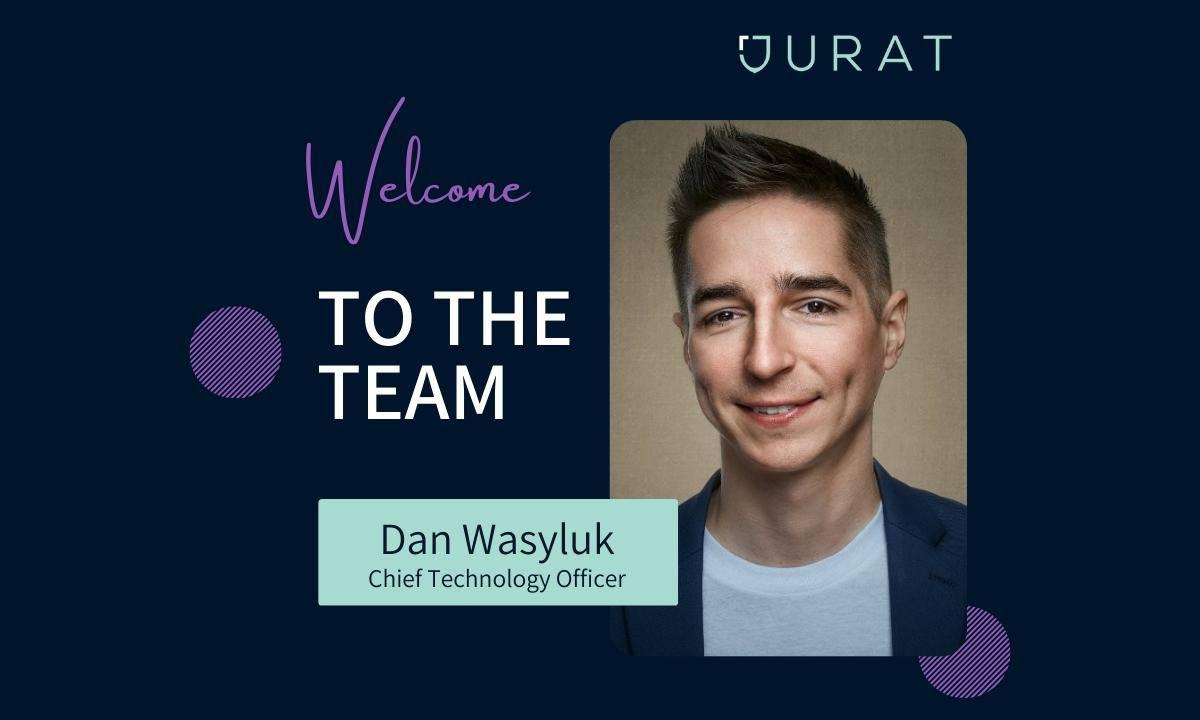 Chicago, IL, September 12th, 2023, Chainwire
Jurat Blockchains, a regulatory technology company bridging blockchains to the U.S. court system, is pleased to welcome industry veteran Dan Wasyluk as its new Chief Technology Officer. Mr. Wasyluk will oversee Jurat's suite of on-chain legal enforcement products including the JTC blockchain ($JTC), the JTC Ordinals digital asset tokenization platform, and its fraud-fighting payments app project, called Zabbo. 
"We are lucky to have a technologist of Dan's caliber join our team. Dan shares our vision to make blockchain a safe space for all users through ready access to the justice system." said Mike Kanovitz, CEO of Jurat. "For crypto and blockchain to achieve mass adoption users must be able to enforce the same legal rights on the blockchain as they enjoy in the real world. Jurat technology makes this possible through decentralized court access and Dan has the right combination of skills and experience to fully implement our vision."
Mr. Wasyluk is a blockchain veteran, having worked with a variety of platforms since 2012. He co-founded Syscoin ($SYS), a Bitcoin-fork blockchain that incorporates Ethereum ($ETH) compatible smart contracts, and oversaw its growth to a top-100 coin by market cap. He has extensive experience developing NFTs, smart contracts, decentralized identity solutions (DID), wallets for digital assets, and cross-chain solutions. His most recent Web3 venture, Blockchain Foundry, was acquired by WonderFi (TSX: WNDR, OTCQB: WONDF, WKN: A3C166) in late 2022. Mr. Wasyluk holds a Bachelor of Science degree in New Media: Information Technology from the Rochester Institute of Technology. 
About Jurat Blockchains
Jurat Blockchains is positioning itself as the leading provider of decentralized law enforcement solutions for commercial users and government officials. Its technologies power $JTC, a consumer protection version of Bitcoin ($BTC) with unique abilities to recover digital assets and charge-back unauthorized payments. Jurat technologies enable seamless access to both the civil and criminal justice systems, making it attractive to businesses, regulators and those keen on tokenizing off-chain assets. 
For more information, visit Jurat's Official Website | Twitter | Medium 
Users can also contact Kate Kanichirayil, Director of Marketing, at [email protected].
Contact
CEO
Mike Kanovitz
Jurat Blockchains
[email protected]