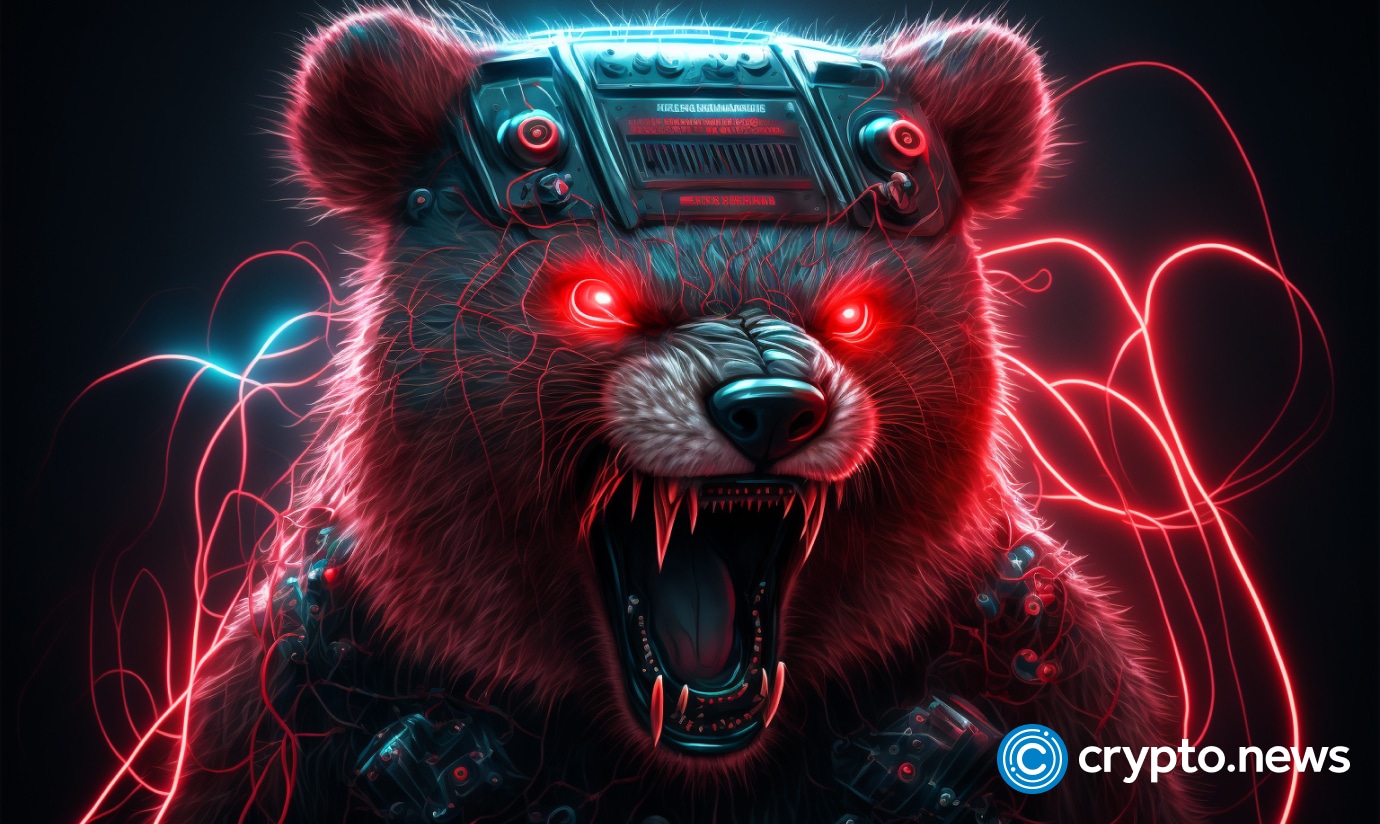 Almost every ApeCoin (APE) holder is at a loss, as the token is down 96% from April 2022 peaks. Analysts expect even more draw-down in the coming sessions.
According to the data from IntoTheBlock, a blockchain analytics platform, 96% of APE holders, representing over 130k addresses, are in red.
The decline isn't solely in prices but extends to its transactional activity.
Active wallets are down 61% in the last week alone. Additionally, the daily transaction count has crashed by 43%.
One investor who initially bought 93,700 APE for over $2 million, recently liquidated all holdings at $1.51 per coin, realizing a loss of $1.5 million.
APE was a trending token last year.
Linked to the Bored Ape Yacht Club (BAYC), a popular non-fungible token (NFT) collection, it became a sensation almost overnight.
After launching in March 2022, APE prices rocketed to $26 by April, surging 220% in a month.
Its branding, deeply rooted in the symbolism of aggressive trading strategies, resonated with a specific demographic of traders. Financial analysts even predicted a bullish future for the token.
However, its current landscape tells a different story. Today, APE is trading at around $1.46, down 96% from its all-time high.
While APE's initial hype was fueled by its association with NFTs and optimistic financial forecasts, bulls couldn't sustain this momentum.
Market volatility and the NFT market's poor performance, coupled with APE's lack of intrinsic value, appeared to have catalyzed the token's collapse.
Follow Us on Google News