cryptonews
Binance CEO, colleagues face potential indictment in Brazil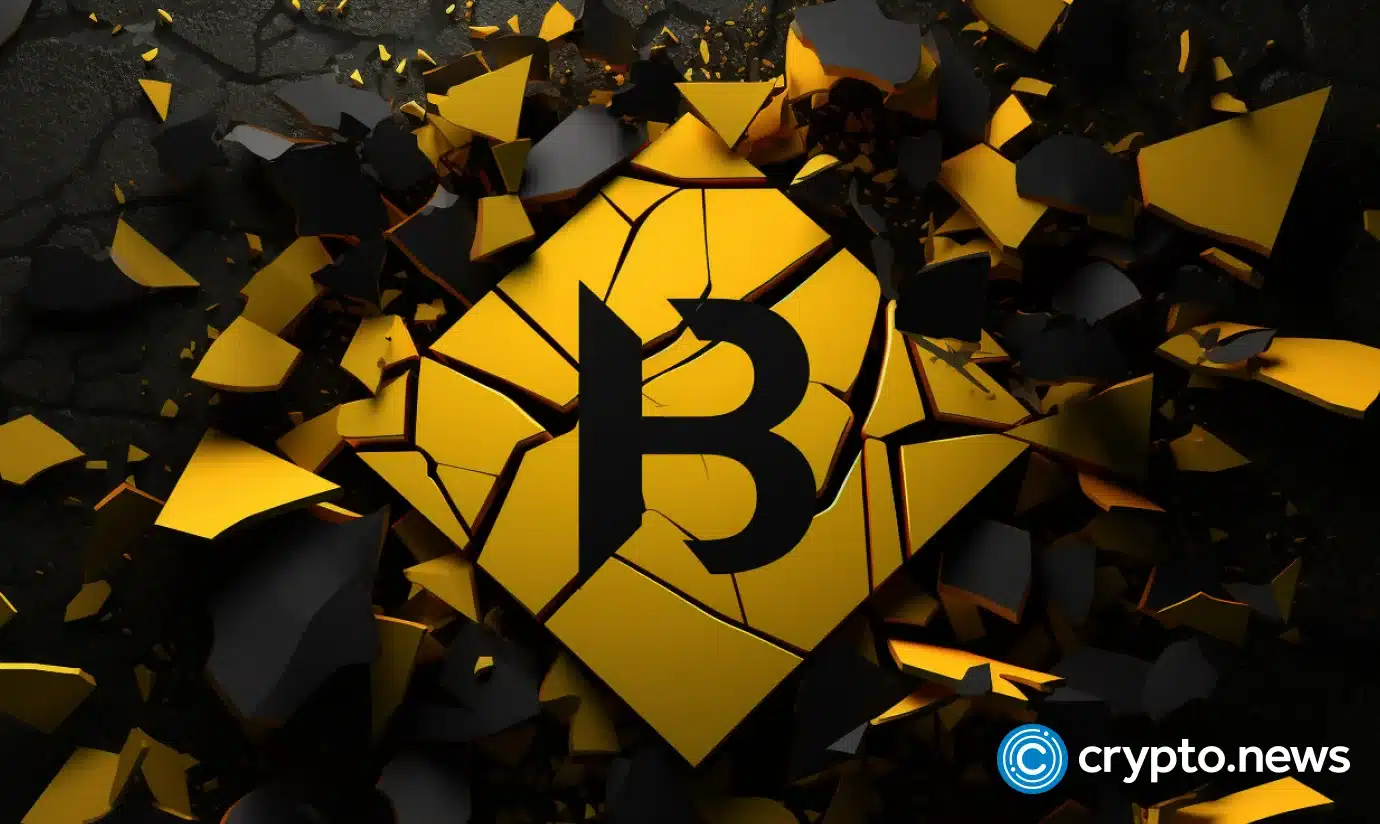 A Brazilian congressional committee has suggested indicting Binance CEO Changpeng Zhao and other leaders at the exchange, alleging fraud.
Brazil's National Congress committee's recommendation to indict Binance's leaders, including Zhao, could lead to a legal battle for the world's largest cryptocurrency exchange.
The committee investigating crypto-related Ponzi schemes accused Zhao and three local Binance employees of fraudulent management and unauthorized trading of securities and financial operations. 
According to reports, the committee — consisting of 28 members from the Chamber of Deputies, the lower house of parliament — recommended that Brazil's Federal Public Prosecutor's Office also investigate Binance's local unit and a separate entity, Binance Capital Management, for tax compliance.
Binance stated that it is cooperating with the committee.
Binance's Brazil trouble
This isn't Binance's first encounter with regulatory scrutiny in Brazil. The firm's Brazilian unit is under investigation by the country's securities regulator, Comissão de Valores Mobiliários (CVM), concerning the sale of derivatives.
However, Binance has denied these allegations without evidence, asserting its innocence amid competitive tensions in Brazil and the global market.
Brazilian lawmakers are now urging the CVM to investigate Binance for repeated violations of securities market rules, specifically related to ongoing derivative sales despite previous orders to halt.
Moreover, Binance's bid to acquire a Brazilian securities brokerage, announced in early 2022, is pending approval from regulatory bodies and the central bank. 
The committee's recommendation for indictment poses another significant challenge for Binance this year, adding to its legal woes as it navigates conflicts with financial regulators in the United States, Europe, and various other regions.
Binance has responded to the Brazilian situation by affirming its commitment to obeying local laws and cooperating with Brazilian authorities. 
Binance facing legal turmoil
Binance continues to face significant legal challenges in the U.S.
The U.S. Securities and Exchange Commission (SEC) claims that Binance is operating an illegal exchange, mixing billions of dollars in customer assets and knowingly violating U.S. laws.
The SEC also charged Binance Holdings Ltd. and its affiliate, BAM Trading Services Inc. — operator of Binance.US — with multiple securities law violations. These charges include unregistered offerings, fraudulent management, and involvement in crypto-related Ponzi schemes in Brazil. 
Additionally, Binance has also encountered legal risks related to Russia, with the U.S. Justice Department investigating potential violations of U.S. sanctions. Accusations against Binance involved mishandling customer funds, deceiving investors, and providing false information to regulators.
The SEC's complaint revealed that Binance misled investors about the adequacy of its systems to detect manipulative trading and its efforts to restrict US users from its international platform. Despite these challenges, Binance stated its commitment to complying with all applicable laws and cooperating with Brazilian authorities in their investigations.
In December 2022, Brazil introduced Law No. 14,478, known as the Cryptoassets Act, which serves as the Legal Framework for Virtual Assets in the country.
The legal bill, which became effective on June 20, outlines various services related to virtual assets in Brazil, such as issuance, exchange, transfer, sale, and custody. However, detailed regulations for this law are yet to be established by the Central Bank of Brazil (BCB).
Despite the absence of legal restrictions, the use of cryptoassets as payment in Brazil is limited. Interestingly, the Cryptoassets Law explicitly allows their use for payment in the country.
Brazil's central bank is gearing up to launch its digital currency, DREX, by the end of next year. This move signifies a significant step into the world of crypto assets within the country.
Follow Us on Google News