cryptodaily
Blockchain work innovator HUMAN Protocol launches Web3 event – Newconomics – alongside Web Summit in Lisbon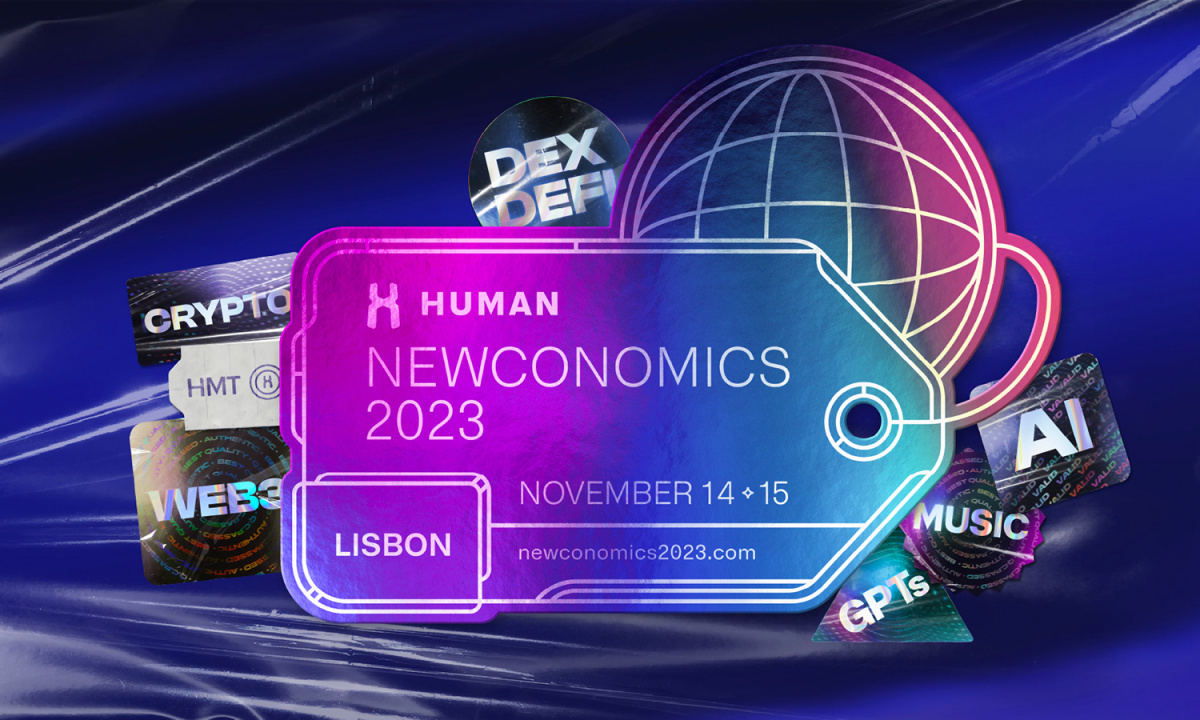 Lisbon, Portugal, October 11th, 2023, Chainwire
Startup pitch competition to win $15000 grant
Web3 speakers present current business plans and new global economics
A new event is launching on the fringe of Web Summit in Lisbon this year highlighting the future of work on the blockchain. HUMAN Protocol, the decentralised, automated solution to work is hosting Newconomics so that technologists, business people and the curious can get to know how the blockchain can work in a host of new applications. 
Located at Lx Factory in Alcântara, Lisbon, the event will include 12 talks and panels over two days and a pitching contest to show off practical innovation on the blockchain. By using a secure, decentralised network, businesses and organisations can explore a whole new way of working with anyone anywhere. 
Guest speakers at the event include Sam Weeks of Google, Erika Decker Wykes-Sneyd of Adidas, Cyrus Fazel of Swissborg, Jason Fox of SAS Who Dares Wins, Lauren Ingram from Women of Web3 and more speakers to be announced.
The guests will be talking about a range of exciting topics from ways in which DeFi can be democratised, how web giants work with emerging trends, creating new economies and the impact this can have on the lives of millions of people, understanding global challenges, AI and collective intelligence and how the next billion dollar platform can be created while respecting user data. More information about the schedule can be found here. 
Maxime Sebti Growth Director at HUMAN Protocol says, "Web3 is more than just crypto currencies and expensive jpegs, the world of the token can be exploited in so many ways and we hope to show this to everyone who joins us for the talks and networking." 
There will also be a web3 startup pitching competition offering up to $15,000 in the form of a grant sponsored by the HUMAN Protocol Foundation's Grant Programme. Emergent startups can register to join in here.
Attendees can network with some of the more forward-thinking global companies building the future economies of Web3. 
Andreas Schemm, Ecosystem and Operations Director of HUMAN Protocol Foundation says, "We're not in competition with Web Summit, but there will be a lot of Web3 curious people there who would like to get their hands dirty and really understand this technology. We invite everyone to join us and hear more about what it really means to work in a decentralised way." 
Sign up here to register for the event 
Event information 
Newconomics
Location address – LX Factory, R. Rodrigues de Faria 103, 1300-501 Lisboa, Portugal
Times and dates – 
Nov 14: 9am to 6pm – VIP Dinner 8pm to 10pm
Nov 15: 9am to 6pm – After show party 8pm to 1am
Startup Pitches registration and Ts&Cs
Event Schedule 
Register to attend the event 
About HUMAN Protocol
HUMAN Protocol was set up to change the way people work with each other by using the blockchain to ensure good work, payment and trust. Startups seeking expert work for short contracts can rely on the platform to find global talent while those offering their skills can see clear contracts and payment paths via a decentralised and transparent connection. 
Find out more about HUMAN Protocol  
About Newconomics
Newconomics is the event that highlights the ways that Web3 could be driving business. Through these technologies we could be building new decentralised economies that are innovative, fairer and more transparent. Newconomics is the event that shows how practical, effective and creative we can be with Web3 if we look beyond currencies and NFTs. Together we can democratise the future of work. 
Contact
Growth Director
Maxime Sebti
HUMAN Protocol
[email protected]

Disclaimer: This is a sponsored press release and is for informational purposes only. It does not reflect the views of Crypto Daily, nor is it intended to be used as legal, tax, investment, or financial advice.