cryptonews
Blui aims to enhance social care using crypto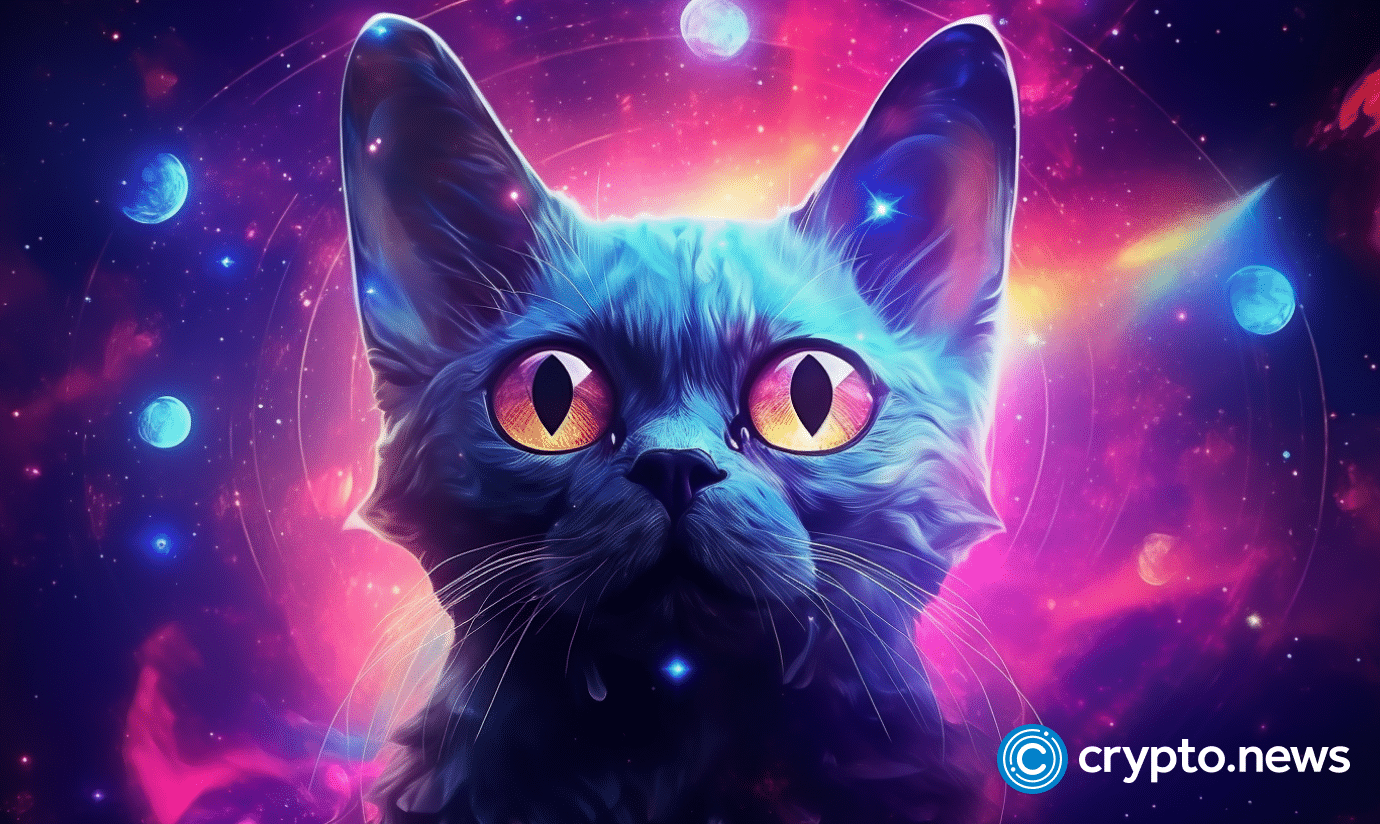 Humans have speculated for decades why aliens haven't contacted us yet. A common justification is some of our norms or lack thereof. From their recent whitepaper, shared exclusively with crypto.news, a new crypto project has introduced a character, Blui, an extraterrestrial being from the planet Babazadeh, that reminds us of the altruistic ways modern society has disregarded. 
The path Blui chose to achieve this mission is to take the form of a meme token. Cryptocurrencies inherently function on interactivity, and this social element can serve broader purposes. Blui is a popular meme cat to bring positive change in these turbulent times. 
An extract from Blui reads:
 "My mission? To bring Earth to its senses and provide tools to bring equality to your planet. You've come a long way over the centuries. You're close, yet still so far. You need a little help."  
There is a significant gap in social care globally. The International Labor Organization (ILO) estimates that 53% of people globally have no income from their national social protection system. This percentage represents approximately 4.1 billion people. This demographic can be larger when including the people getting less than ideal social care. 
The majority of the human race relies on each other for social care. Blui is here to ensure that society reduces the gap between the need for social care and those willing to provide the same. 
Using crypto for social benefit 
Cryptocurrencies have untapped potential. This currency format is fully in the hands of communities using it, and the usage and hype around them are unique phenomena. Crypto fits into popular culture, primarily online. Blui looks to harness this popularity into something positive. 
The Blui White Paper explains: 
" For, decentralization is the key driver for positive social change, blockchain is the engine of progress, and tokenization is the fuel that empowers individuals and communities. My BLUI meme coin is for everyone, from crypto cognoscenti to newcomers, whether those with cognitive difficulties, hard-pressed families, or carers. Everyone can benefit from the power of a self-motivated, token-rewarded community, with aligned interests and shared opportunities."
Blui identifies crypto's potential to unite society more, have people caring for one another better, and potentially earn rewards. Using this model, cryptocurrency can become a "by-the-people and for the people" asset. Accordingly, BLUI, the platform's native token, fills the social care gap in our society. 
One of the defining issues across the ideological divide is healthcare provision. The average person knows someone or knows someone who knows someone that needs constant medical care. Some of this care work is done online through apps. 
These caregivers can gain from their social work. Additionally, the data from social care work is an opportunity in itself. Cryptocurrency can become the digital currency for a robust social care ecosystem that benefits all participants. 
Blui launches ReMe Life
The mission focuses on two primary areas: social care and healthcare. There is a higher than-ever population of the elderly and similar vulnerable groups that need protection. Unfortunately, government funding doesn't always provide enough for everyone. 
Blui has launched ReMeLife as the first decentralization care-to-earn platform. Users get rewards for caring for others. ReMeLife is a rebrand of the "RemindMeCare" service in the UK. 
This service was a suite of care apps in UK care homes that included profiles, trivia, Facetime calls, and more services to care for the vulnerable and elderly. ReMeLife takes this model but provides better ways for caregivers to earn rewards and get extra incentives for their services.
Various forms of Care Actions qualify for these rewards. Additionally, ReMeLife has a Build-to-earn feature for users to have the chance to monetize their networks and data. There is a HODL-to-earn capability, offering an opportunity to stake REME tokens and earn. At the same time, NFTs-to-earn allows users to collect free NFTs and unlock discounts in the ReMe market. Last is share-to-earn, where users can stake time or REMEs in charities and businesses.
The REME token is the glue that holds this platform together. BLUI is raising the funds necessary to build Phase 2 of the project. Once fully functional, ReMeLife will operate as a DAO with REME tokens available on major exchanges.  
A cyclic ecosystem
Blui's ecosystem includes a variety of opportunities for crypto enthusiasts to make the most of their interest in cryptocurrencies. Users can participate in the ReMe market to trade data, leverage care actions, stake REME tokens, and much more. The project is building its RemeChain to host REME and an NFT marketplace. 
There is the chance to become part of the Blui & Friends VIP club, which unlocks some perks such as preferential access to NFT launches, discounted token prices, and much more. These perks are available to encourage meaningful participation in the Blui ecosystem. 
Disclosure: This content is provided by a third party. crypto.news does not endorse any product mentioned on this page. Users must do their own research before taking any actions related to the company.
Follow Us on Google News