cryptodaily
Cannabis and NFT? Live minting hosted at NYC Dispensary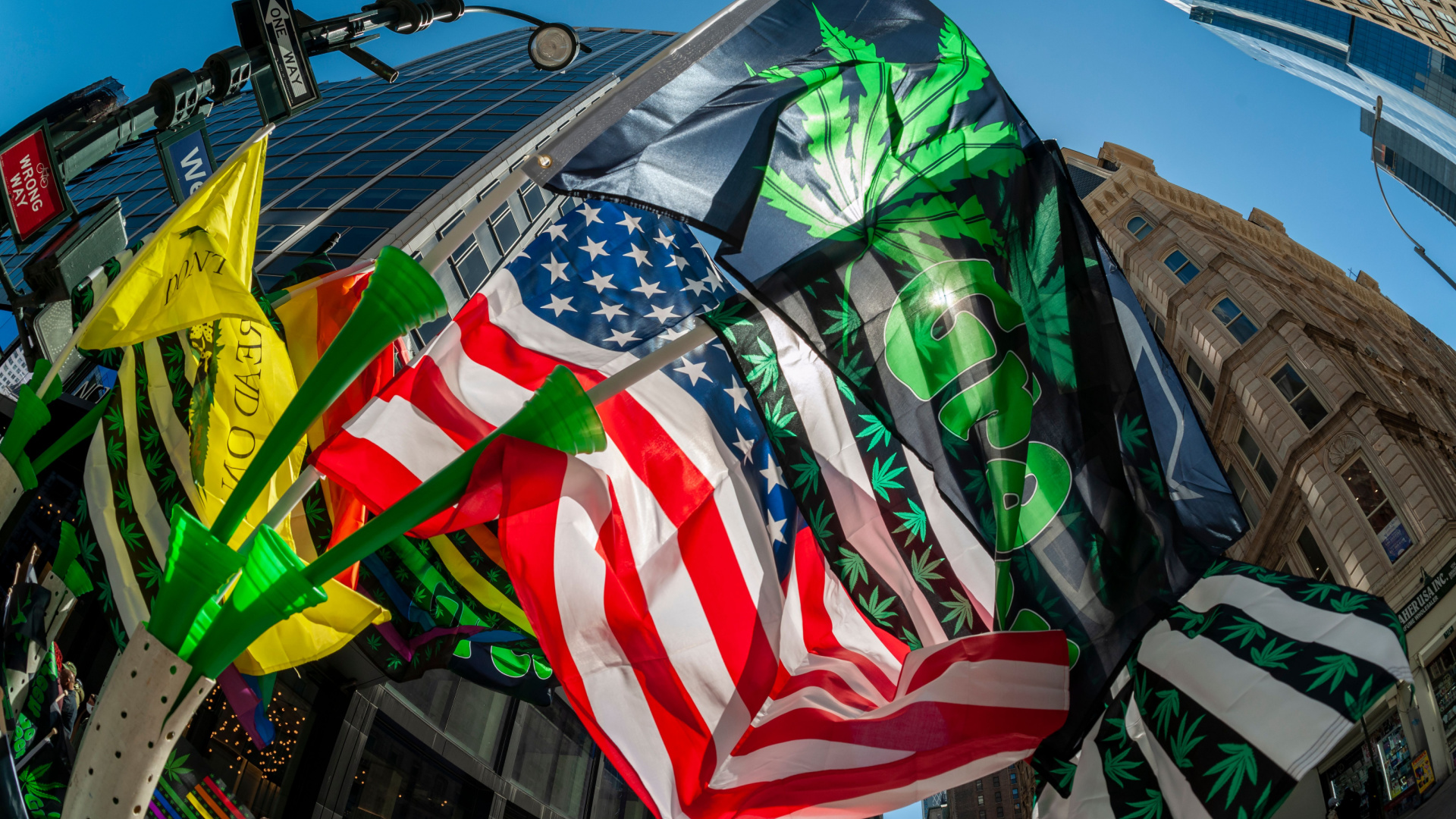 NFT art gallery Bright Moments held its live minting event at the Gotham store, one of New York City's "luxury" cannabis dispensaries. 
Where Art Is Born
Bright Moments is a digital art gallery which started as a group of volunteers in Venice Beach, California, and is now promoting its generative art experiences all over the world. The company is currently on their ten city tour around the world with the aim to mint 10k NFTs of their CryptoCitizens collection in different parts of the planet. Bright Moments has already held their live IRL minting events in Berlin, London, Mexico City, Tokyo, among other cities on the list. "Where Art Is Born" is the slogan of the DAO.
Premium Cannabis and Digital Art at New York's Gotham
Last year, the state of New York legalized the sale of cannabis for recreational use. Gotham is considered one of the first and most luxury cannabis dispensaries open in New York City. Apart from marijuana, the store sells lifestyle products in the areas of beauty and fashion. Gotham's mezzanine space is used for hosting events including karaoke nights, LGBTQ pride parties, and the live NFT minting events.
On Tuesday, July 25, Bright Moments' artist-in-residence, Jimena Buena Vida, showcased pieces of her Ethereum project called "Epiphanies" in the form of generative art experience at Gotham. The attendees had the opportunity to both claim NFTs and purchase some of the store's high-end goods. 
Gotham's Chief Creative Officer Billy Richards commented on the collaboration, "We align with the idea of bringing different experiences, art forms, and people together. Both our teams are constantly on the forefront of new ideas and ways to engage our consumers."
What Do Crypto and Cannabis Have in Common? 
Unfortunately, the Bright Moments exhibit in New York drew only less than a dozen guests. One of the attendees, Omkar Lewis, suggested that people now have less interest in purchasing NFTs due to high interest rates. Besides, he also mentioned that NFTs are highly criticized and not socially acceptable yet, just like cannabis was some years ago. Lewis then drew comparison between the two: 
"They're both on the edge of something that wasn't culturally accepted," he said. "NFTs are not quite socially acceptable yet, but in 20 years they will be."
This was the second time Bright Moments held their physical art minting event at Gotham. An artist and software engineer called Ngozi also presented their 'Dream Logic' NFT collection at the NYC dispensary last month. 
Companies in California and Canada have already attempted to use the blockchain technology to track growth of the medicinal plants. Some artists have also created cannabis-themed NFT collections. One of the latest examples is Crypto Cannabis Club. 
Disclaimer: This article is provided for informational purposes only. It is not offered or intended to be used as legal, tax, investment, financial, or other advice.