cryptodaily
Crypto is "Rife With Fraud," Underscores Hostile Views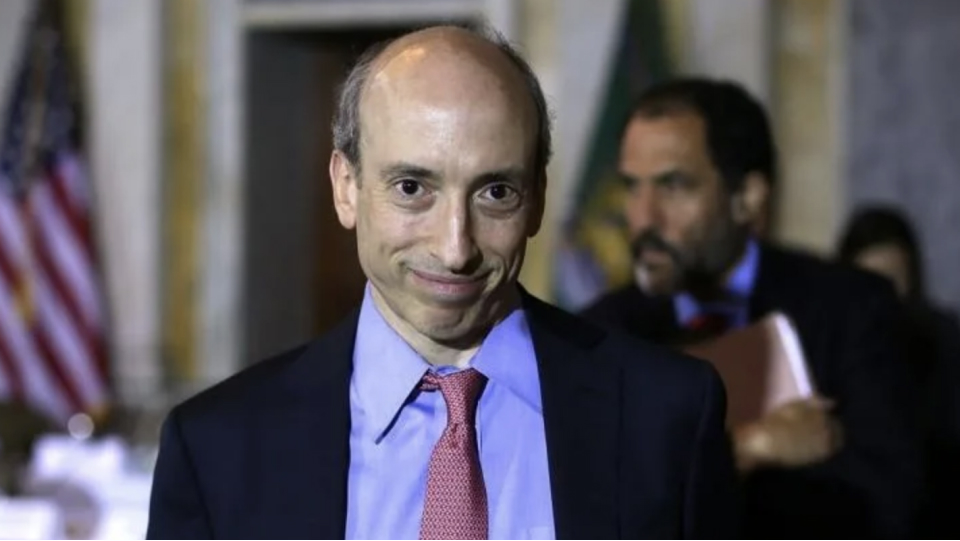 SEC Chairman Gary Gensler, probably crypto's harshest critic, has again vocalized his opinions, labelling the industry as "rife with fraud" and non-compliance.
In a recent interview with Bloomberg, Gary Gensler, the infamous Chairman of the US SEC, offered his critical views of the crypto industry.
Gensler Disappointed by Ripple Ruling
In a recent interview on Bloomberg Daybreak Podcast, SEC Chairman Gary Gensler, declared the crypto sector as "a field rife with fraud, rife with hucksters" and hinted the possibility of a Bitcoin ETF in an industry with such supposed "poor compliance" is unlikely.
Gensler's response to Bitcoin ETFs seemed somewhat confusing and did not substantively address the issue. Instead, the Chairman answered in a defamatory note:
"This is a field that, there's a lot of non-compliance in this field, and, uh, that the platforms themselves, where trading is occurring of various crypto tokens, though some of it comes under the securities laws, currently they're not necessarily compliant with those time-tested protections against fraud and manipulation."
The head of the SEC further stated the industry needs "more cops on the beat" to bring violators to justice.
During the podcast, Gensler seemed unwilling to respond when prompted about Ripple's recent partial victory over the SEC. Unsurprisingly, Gensler said he was "disappointed" in Judge Torres' ruling.
When asked to elaborate on his disappointment and the possibility of an appeal by the agency, chairman Gensler gave a vague and mysterious answer. He told the host:
"The Commission has not acted on that, and if the staff makes a recommendation, we'll have a discussion of it and we'll take it up then. But I don't really have anything more for you, for that."
Gensler also commented on consumer protection from the agency in this "highly speculative" industry:
"Even though the securities laws apply to many of those tokens, without prejudging any one. But you as investors are not getting the full, fair, and truthful disclosure. And the platforms, the intermediaries, are doing things that we would never, in a day, allow or think the New York Stock Exchange or Nasdaq would do. The platforms, often, are commingling or trading against you and have market makers, often, that are on the other side of the trades."
Ripple CEO Blames SEC for Regulatory "Mess"
Ripple's CEO, Brad Garlinghouse, recently shared his views regarding the current regulatory "mess" whilst defending Judge Torres's decision. Garlinghouse expressed his dismay with the SEC by saying:
"An important topic has come up about protecting retail. The SEC created this mess by proclaiming it was the cop on the crypto beat when it had no legal jurisdiction Where's that gotten us? Consumers left holding the bag in bankruptcy court while the SEC holds press conferences."
He continued by saying:
"It's absurd to blame a Judge for faithfully applying the law. We all know legislation – not more regulation by enforcement – is the only way forward to provide clear rules and protect retail."
Disclaimer: This article is provided for informational purposes only. It is not offered or intended to be used as legal, tax, investment, financial, or other advice.