cryptonews
CryptoWallet aims to simplify crypto transactions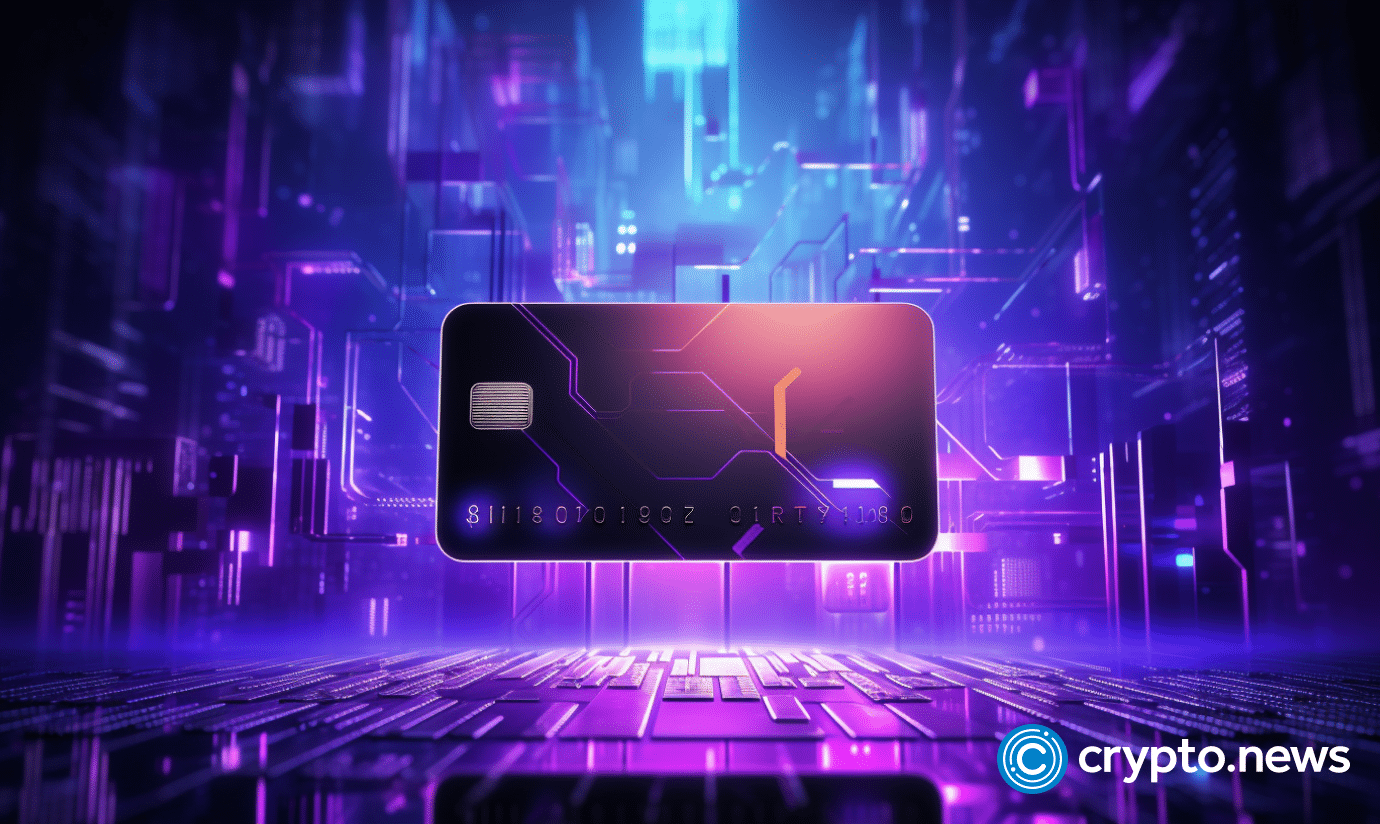 Cryptocurrency can feel like a distant concept to the ordinary person. There are occasional reports of epic market rallies, but there is a need to ease handling, storage, and spending crypto. After all, Bitcoin founder, Satoshi Nakamoto, called it a "peer-to-peer electronic cash system."
Well, the cash system part is still a work in progress. Bitcoin (BTC) has morphed into a primarily speculative asset, and fewer people than intended use it for payments. Dozens of competitive altcoins have since emerged, offering better scalability than Bitcoin. Therefore, a solution to ease the crypto spending challenges is vital for this sector.
Enter CryptoWallet. This project seeks to alleviate crypto's rigidity as a functional currency.
Let's explore what CryptoWallet has to offer to the market. 
Integrating crypto banking and payment services 
Cryptocurrencies have one key selling point: decentralization. This quality means that every crypto owner has control over funds in their digital wallet, which is not subject to centralized sanction. That said, most people want their money to move. It should be easy to use your money to pay for whatever you want and preferably fast. 
Unfortunately, crypto comes short on the convenience side. The decentralization advantage is difficult to sell to people who are not traders or investors. CryptoWallet has identified this gap as a high-potential growth area. 
What does this platform offer? CryptoWallet allows users to create a versatile account for cryptocurrency transactions. The idea is to create a one-stop shop for cryptocurrency transactions.
Think of how complicated handling crypto currently seems. Users typically have to go to a cryptocurrency exchange to buy crypto and then transfer the same to a digital wallet for storage. After that, you confirm with a business or service that they accept crypto before using it for payments. If you don't have that option, you must convert your crypto into fiat and then make the payment.
That is quite a hassle, right? 
CryptoWallet offers the possibility of buying, storing, selling, and spending crypto simultaneously. Convenience is the goal because cryptocurrency's decentralization makes little sense without simplicity. 
Accordingly, users can spend their cryptocurrencies without needing multiple platforms for conversion to fiat. The option of peer-to-peer (p2p) transfers can also be inconvenient because of the classic barter trade problem of unmatching needs. Therefore, this option of providing in-house exchange possibilities eases spending because you can easily spend your crypto as fiat whenever you need it. 
The CryptoWallet crypto card 
It gets even better. CryptoWallet has a crypto card that operates much like your ordinary debit card. Imagine using your crypto to pay for services by simply swiping.
You can get whitelisted for the CryptoWallet card to spend your crypto on the go. This possibility opens up the industry because it allows people to spend their crypto globally, even where the business does not accept crypto payments. 
CryptoWallet converts the crypto in your wallet to the local currency,and you are good to go. Users can now sign up for the whitelist to get their cards in Q4 of 2023.
The fees on services like conversion to fiat are user-friendly and typically less than 1%. There is no cost for initial card acquisition, which supports over 800 different cryptocurrencies at inception. 
Legal compliance and security 
This platform operates from Estonia and is fully legally compliant to provide financial services in all countries where the services are available, primarily in Europe. 
Security is a vital consideration for handling crypto. There has never been a more perfect asset for hackers as the currency is digital and transactions irreversible. 
Therefore, CryptoWallet has enacted serious security measures to ensure user funds safety. These measures range from 2-factor authentication (2FA) for user accounts to the most secure option of offline wallet storage. For offline storage, users pick the option of the CryptoWallet card to continue controlling their funds even in offline storage. 
Crypto and Fiat are inextricably linked 
The purpose of money, fiat or crypto, is to ensure people can pay for goods and services. Looking at these two as antagonistic forces misses this primary utility.
CryptoWallet promises to be the most significant bridge between these two standard bearers of modern finance. This platform solves the inefficiency of current crypto transactions by integrating proven and secure financial solutions in a single platform.  
Crypto can grow its transaction medium role with the right support system. Even altcoins with higher liquidity and scalability still mostly serve speculative ends.
Using these tokens for payments is mostly within their specific platforms and not by the general public, as their whitepapers broadly proclaim. You are more likely to find crypto promoters encouraging others to "HODL" than go to their nearest store and pay for services. 
CryptoWallet has integrated tools to ensure that users don't have to pick one or the other. You can own crypto and still have the spending ease of modern fiat transactions. 
The CryptoWallet app
Your smartphone is the gateway to most services today. CryptoWallet has released its app to ensure users can seamlessly access all the services on offer. The app will soon launch on Google Play Store and is undergoing approval with the Apple App Store. 
The app is a direct tool for managing your crypto on CryptoWallet. It has a simple layout, and users can view multiple service options in one glance. The app is secure and ensures that you can have an integrated crypto management tool in your palm. 
CryptoWallet unveils crypto potential 
CryptoWallet is finalizing its developmental phase in its quest to make a difference in the market.
The platform has incentives for early adopters who have either signed up or joined the whitelist for various services. CryptoWallet is reported to be working on a massive crypto airdrop for early adopters, with the caveat of having completed at least one transaction. 
CryptoWallet is a difference maker in a sector replete with similar ideas. This bridge between the fiat and crypto sectors can unleash crypto's potential and spur its adopters to achieve similar outcomes.
Disclosure: This content is provided by a third party. crypto.news does not endorse any product mentioned on this page. Users must do their own research before taking any actions related to the company.
Follow Us on Google News