cryptonews
FTX brass spent more than $2.5m in customer funds on a luxury yacht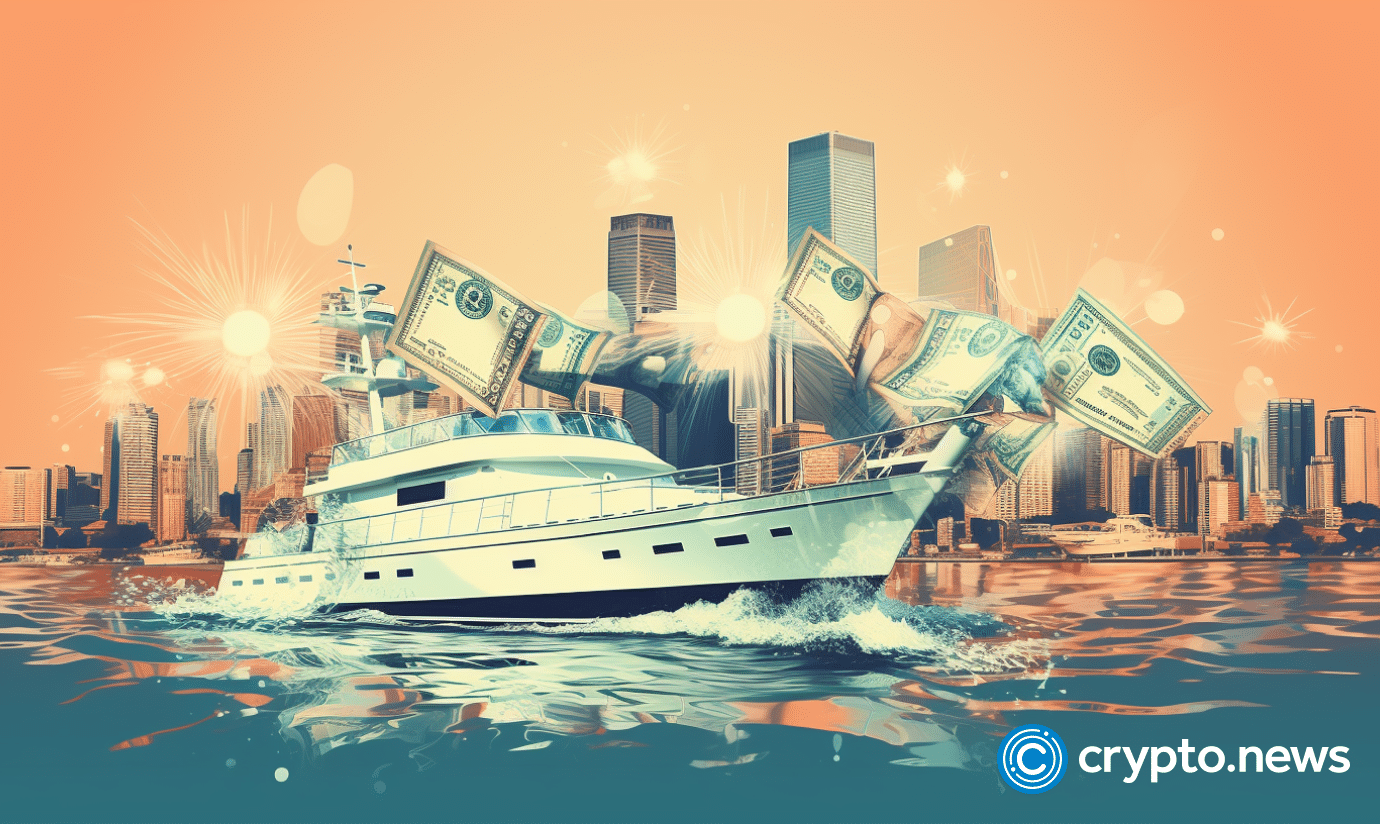 Customer funds from Sam Bankman-Fried's FTX were allegedly spent on a $2.5-million yacht, which was believed to be a gift for Sam Trabucco, the former co-CEO of Alameda Research.
Two filings — one from July 31 and another from Aug. 31 — show a long list of statements, fund transfers and payments made prior to FTX's bankruptcy. Among the items listed is a cash payment of more than $2.5 million to the American Yacht Group "for the benefit of Sam Trabucco."
Trabucco was one of the first hires at Alameda, a trading firm and sister entity of FTX. He resigned from the now-defunct hedge fund on Aug. 24, 2022, claiming he could no longer "justify" being a central part of it and wishing to "prioritize" other things in his life.
Less than three months later, FTX and Alameda went bankrupt.
An FTX parting gift
The yacht may have been a parting gift for Trabucco, as a farewell social media message from his then co-CEO Caroline Ellison made a cheeky reference to it.
A Financial Times report from 2022 also mentioned that Trabucco had bought a 52-foot yacht just before he walked away from Alameda. However, the report did not disclose where the money for the purchase came from. It did indicate that Trabucco paid a designer on the freelance service marketplace Fiverr to come up with a name for the boat.
The court documents also show that Trabucco received three cash payments totaling $15.5 million. The quoted figures are $9.5 million lower than those stated by an FTX debtors group in a press release issued earlier in the year. 
The group claimed that the FTX leadership received more than $3 billion in direct payments unrelated to legitimate operational expenses. Of the amount, Bankman-Fried received an eye-watering $2.2 billion, with fellow executives Nishad Singh and Gary Wang getting $587 million and $246 million respectively.
Bankman-Fried, who is scheduled to go on trial on Oct. 2, is currently being held at the Metropolitan Detention Center in New York following accusations of witness tampering.
Although he was part of the decision-making at Alameda with Caroline Ellison for nearly a year, Trabucco's decision to step down from his position mere months before Alameda and FTX came crashing down seems to have saved him from legal trouble. 
He was not mentioned in any charges against the company and its top executives. He has also mostly stayed out of the public eye, with his last social media post being a tweet on Nov. 8, commiserating with people affected by the FTX collapse.
Follow Us on Google News