cryptonews
Litecoin trading volume jumps 30% amid halving hype
The third Litecoin (LTC) halving is only hours away, and market data indicates a surge in LTC trading activity in the last 24 hours.
This halving happens every 840,000 blocks, according to Litecoin's whitepaper. At the time of writing, the countdown clock on the OKLink platform indicated that there were less than 11 hours left to the event.
The previous halving in 2019 led to a significant uptick in Litecoin's value. Per historical data from CoinMarketCap, between Aug. 2 and Aug. 9, 2019, in the run-up to the last halving, LTC prices see-sawed between $91 and $95, finally skyrocketing to $105.59 on the day of the halving itself.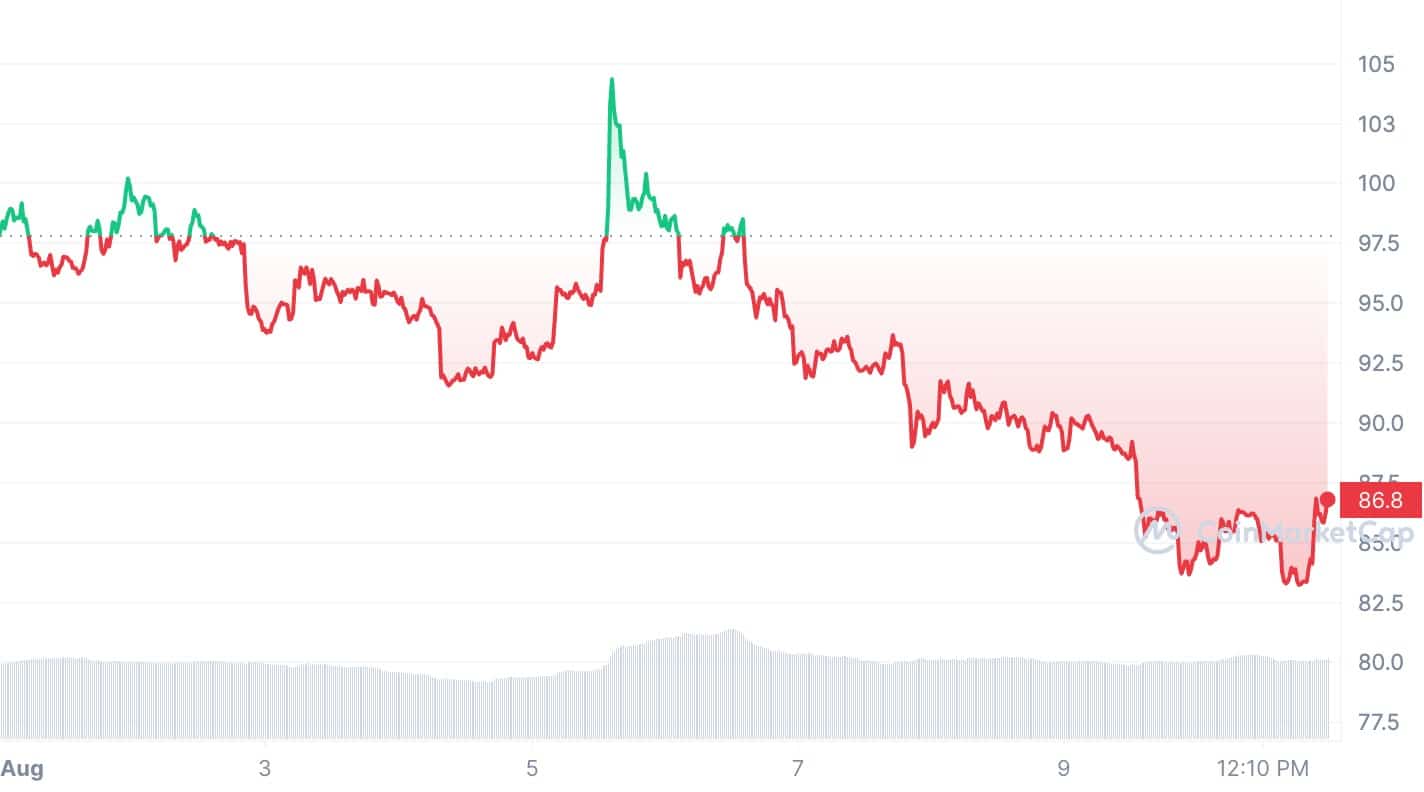 Unsurprisingly, the anticipation for the 2023 event is palpable, with Litecoin experiencing a demand surge primarily attributed to the approaching halving. According to data from CoinMarketCap, the coin's trading volume has registered a 30.35% jump in the last 24 hours and currently stands at about $750 million. 
Litecoin price analysis
Litecoin's price journey to the event has been a bit of a rollercoaster, peaking at $114 on July 3 before dipping below $100. At the time of writing, the LTC price ranged between $89.81 and $94.27, the highest level it has been at in the last seven days.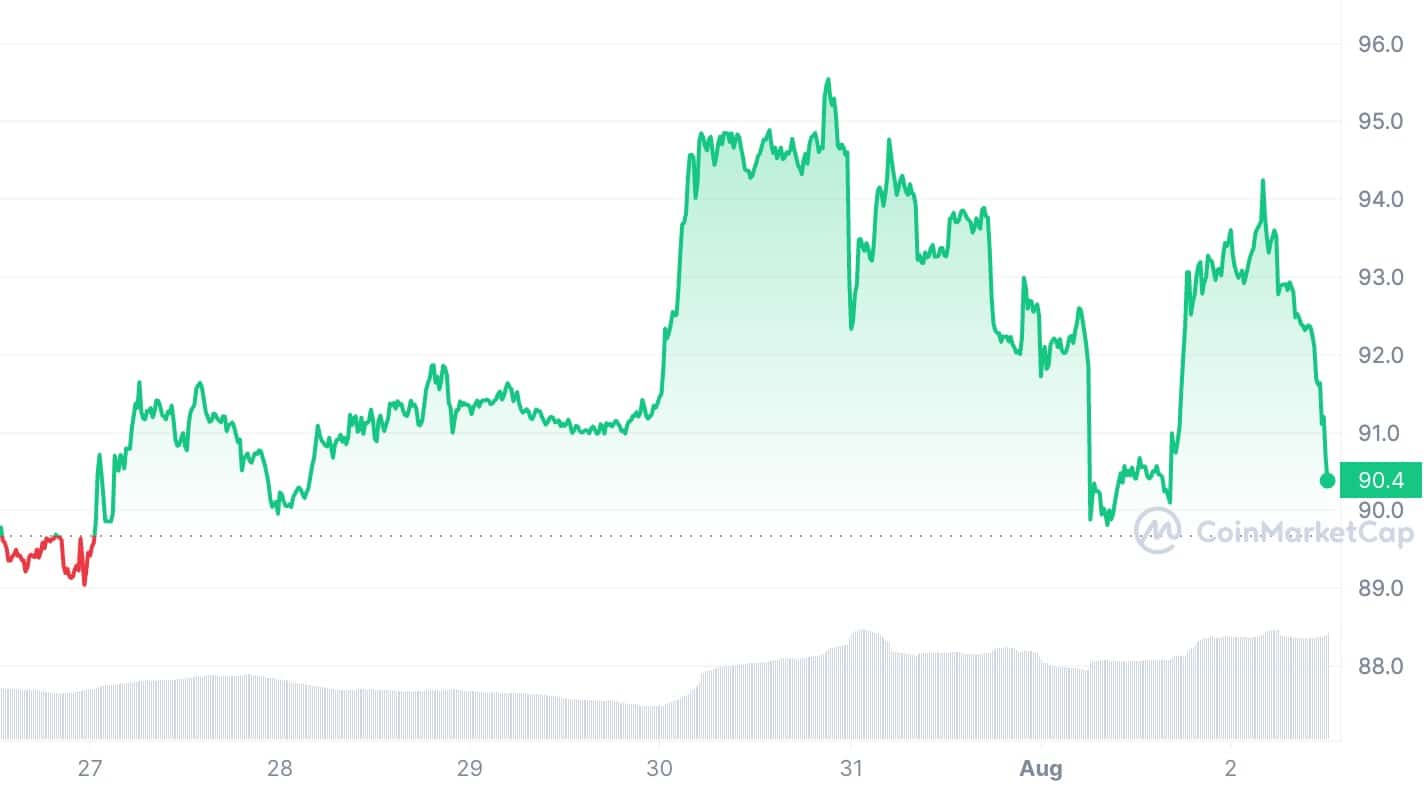 Litecoin's network hashrate has also been shooting up in recent weeks, surpassing 700 TH/s, and seems unstoppably on track to hit 800 TH/s. The hashrate is a network's computing power per second for mining or transaction processing. So, a rising hashrate translates to processing more transactions per second.
Like Bitcoin (BTC), this halving event happens every four years. It cuts the miners' reward for producing a block in the Litecoin network and slows the creation of new LTC tokens.
Pegged initially at 50 LTC, the block reward slimmed down to 25 LTC and 12.5 LTC in the 2015 and 2019 halvings, respectively. The 2023 event promises to be even more dramatic, slashing this reward to 6.25 LTC.
However, miners are playing the long game. On-chain data reveals that they have steadily increased their reserves, with 400,000 LTC added in July. It brings total reserves to 2.30 million LTC worth around $213 million at current prices.
The rewards reduction, paired with the possibility of a lower market supply as miners hold onto their rewards, could be the silver lining preventing a post-halving price tumble.
Follow Us on Google News