cryptonews
Robinhood buys back $606m shares seized from Bankman-Fried
Robinhood successfully reclaims $606 million in disputed shares linked to FTX's Bankman-Fried, resolving legal complexities and boosting stock performance.
Robinhood has successfully reacquired 55.3 million shares from the U.S. Marshal Service in a deal amounting to $605.7 million. These shares, previously under the control of FTX founder Sam Bankman-Fried, had become a contentious issue in a broader legal dispute. The buyback, priced at $10.96 per share, eliminates some uncertainties that plagued Robinhood's stock performance.
The controversial FTX and Bankman-Fried shares
Emergent Fidelity Technologies Ltd. was central to this corporate saga, an entity now bankrupt but once managed by Bankman-Fried. It had acquired a 7% stake in Robinhood, and the company's board had earlier greenlit a plan to reclaim most of this stake.
Caught in a legal wrangle, these shares had invited claims from multiple high-profile entities, including FTX and bankrupt crypto lender BlockFi Inc. BlockFi contended these shares were pledged as loan collateral by Emergent Fidelity. The Department of Justice had urged the parties to refrain from litigating this issue in bankruptcy courts.
With this repurchase, Robinhood saw a 2.6% surge in its stock, trading at $11.8 at the moment of writing.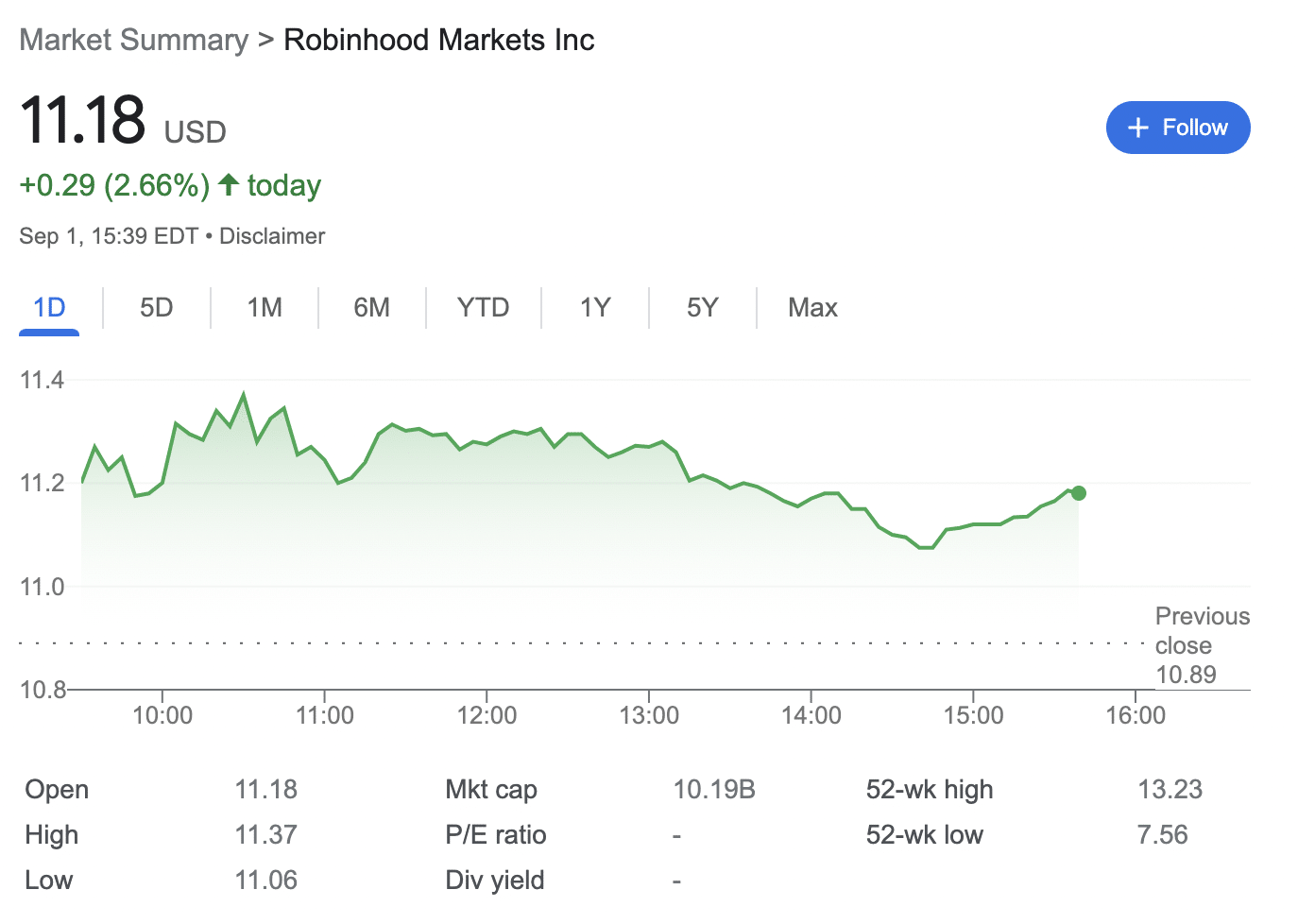 Wall Street analysts, led by Devin Ryan at JMP, observed that the uncertainty surrounding this significant number of shares had adversely impacted Robinhood's short-term stock outlook.
Accusations and legal troubles continue for SBF
Sam Bankman-Fried, the man at the center of this intricate web, continues to be in house arrest until his trial in Brooklyn set for October 2nd. He has pleaded not guilty to all fraud charges through FTX and Alameda Research and saw his bail revoked earlier this month. So, investors are very cautious with any financial institutions or instruments linked to the scrutinized founder. 
The stock buyback from Robinhood is a pivotal moment in the company's strategy to reclaim investor trust. As Robinhood navigates a legal and regulatory labyrinth, this development underscores its dedication to solidifying its financial footing and steering clear of controversies involving names like FTX and Bankman-Fried.
Follow Us on Google News