cryptonews
FTX's bankruptcy estate manages $7b in assets, further explores relaunch plans
FTX's bankruptcy estate manages a $7 billion portfolio that includes Solana, Bitcoin, and the Bahamas real estate, as court filings reveal a potential platform relaunch amidst staggering customer claims.
Amid legal entanglements and looming court appearances, FTX finds itself contending with a bankruptcy estate valued at roughly $7 billion, according to recent court documents. These filings also offer a roadmap for the exchange's potential reboot, named tentatively as "FTX 2.0."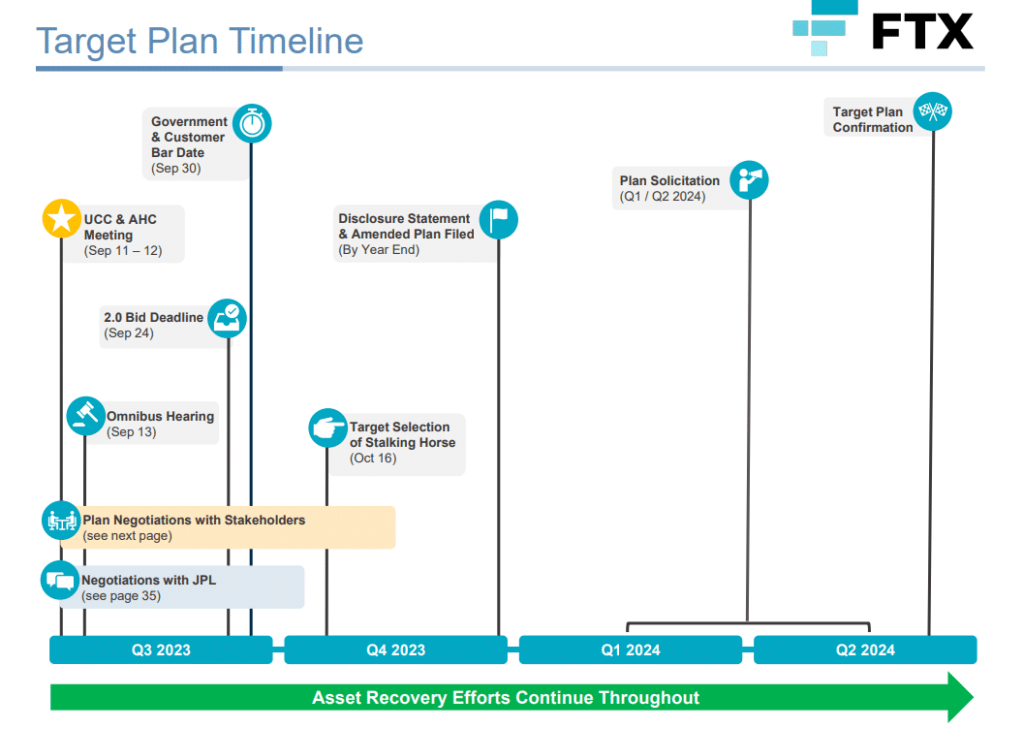 FTX's asset breakdown and legal quagmires
Documents filed with the court indicate that FTX's bankruptcy estate has managed to amass a wide range of assets. This includes around $1.16 billion in Solana (SOL) tokens and $560 million in Bitcoin (BTC). The estate's liquidity has $1.5 billion in cash, on top of the $1.1 billion it had as of November last year. The estate also values its holdings in various other cryptocurrencies at $3.4 billion as of the end of August.
Sam Bankman-Fried, the founder of FTX, and other high-ranking executives like Nishad Singh and Zixiao "Gary" Wang reportedly received payments totaling $2.2 billion in various forms, such as cash, cryptocurrencies, and real estate, leading up to the company's bankruptcy.
Plans for FTX 2.0
New developments indicate a possible relaunch of the exchange. The bankruptcy estate has reportedly engaged with over 75 potential bidders since May of this year, aimed at reviving the platform. The bidders include existing crypto exchanges, as well as strategic and financial buyers. A deadline for new offers has been set for Sept. 24, and an initial, or "stalking-horse," bid will be selected by Oct. 16, as per the filings. The final confirmation of the target plan is projected for the second quarter of 2024.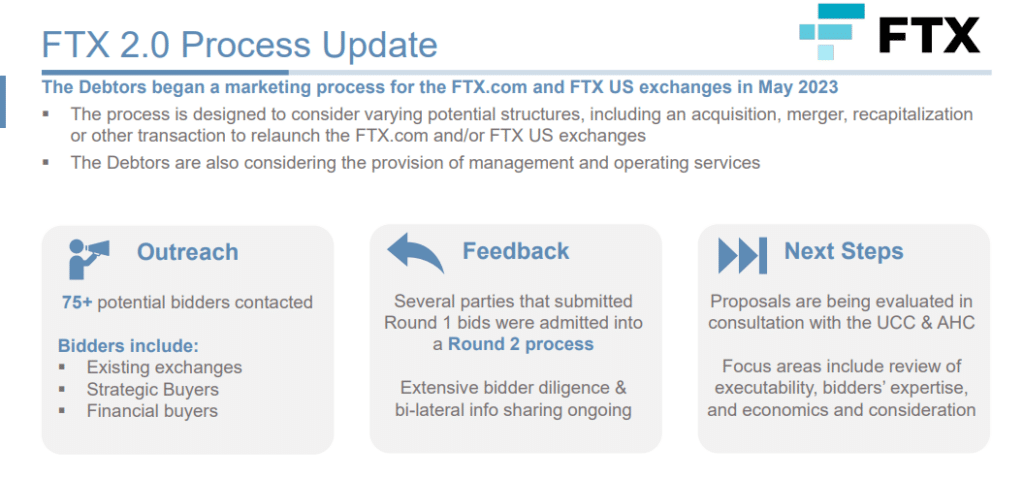 The court filings also reveal the company's substantial real estate holdings in the Bahamas, consisting of 38 properties, such as condominiums and penthouses, collectively valued at approximately $222 million. As the company wades through this financial labyrinth, it's also faced with customer claims amounting to a staggering $16 billion.
As FTX treads the complex path of legal battles and bankruptcy proceedings, its future remains uncertain. Nonetheless, the details emerging from these recent court filings serve as a crucial marker for both the company's potential rebirth and the legacy it leaves behind in the cryptocurrency landscape.
Follow Us on Google News